Noise Hunter® can visualize the noise sources on the picture of object with sound level contour map.
Defining the point of abnormal noise and its level will help you to analyze and take the countermeasure correctly.
Noise Hunter® abstract
Noise Hunter® has the array with multiple microphones for beam forming and a camera for object picture.
Noise Hunter® displays sound level contour map by beam forming processing on the picture of the object taken at the same time.
Noise sources are defined by seeing the contour map.
Operation software is simple, and also designed to get highly precise noise source finding.
In addition , by using tachmeter the Engine rotation is able to be displayed simultaneousiy(optional item).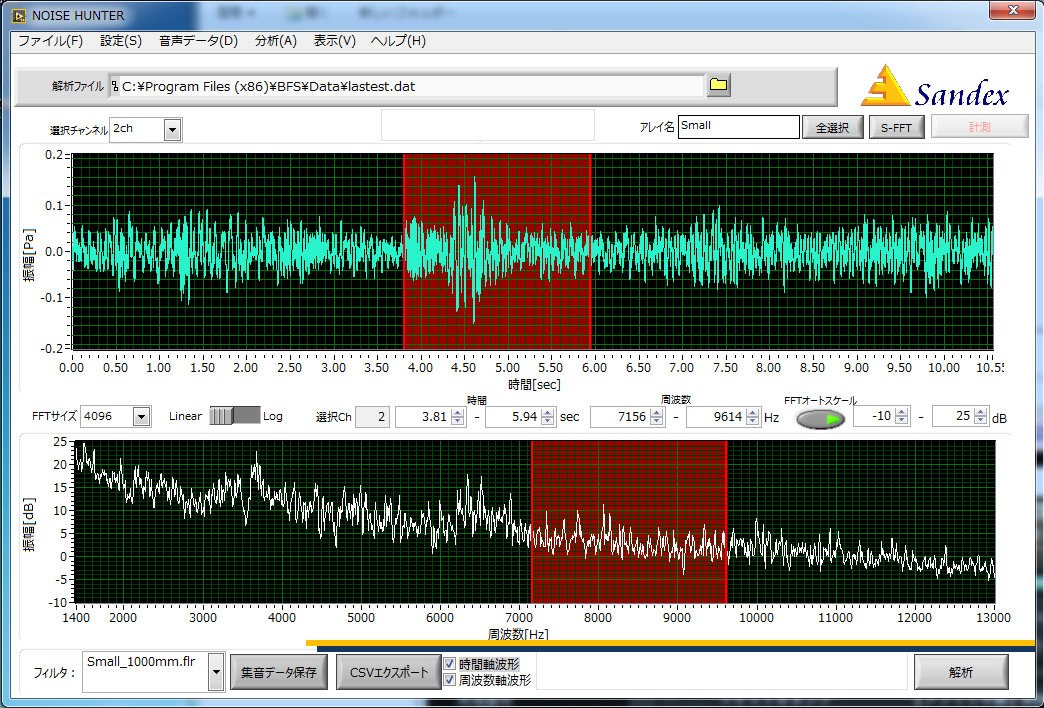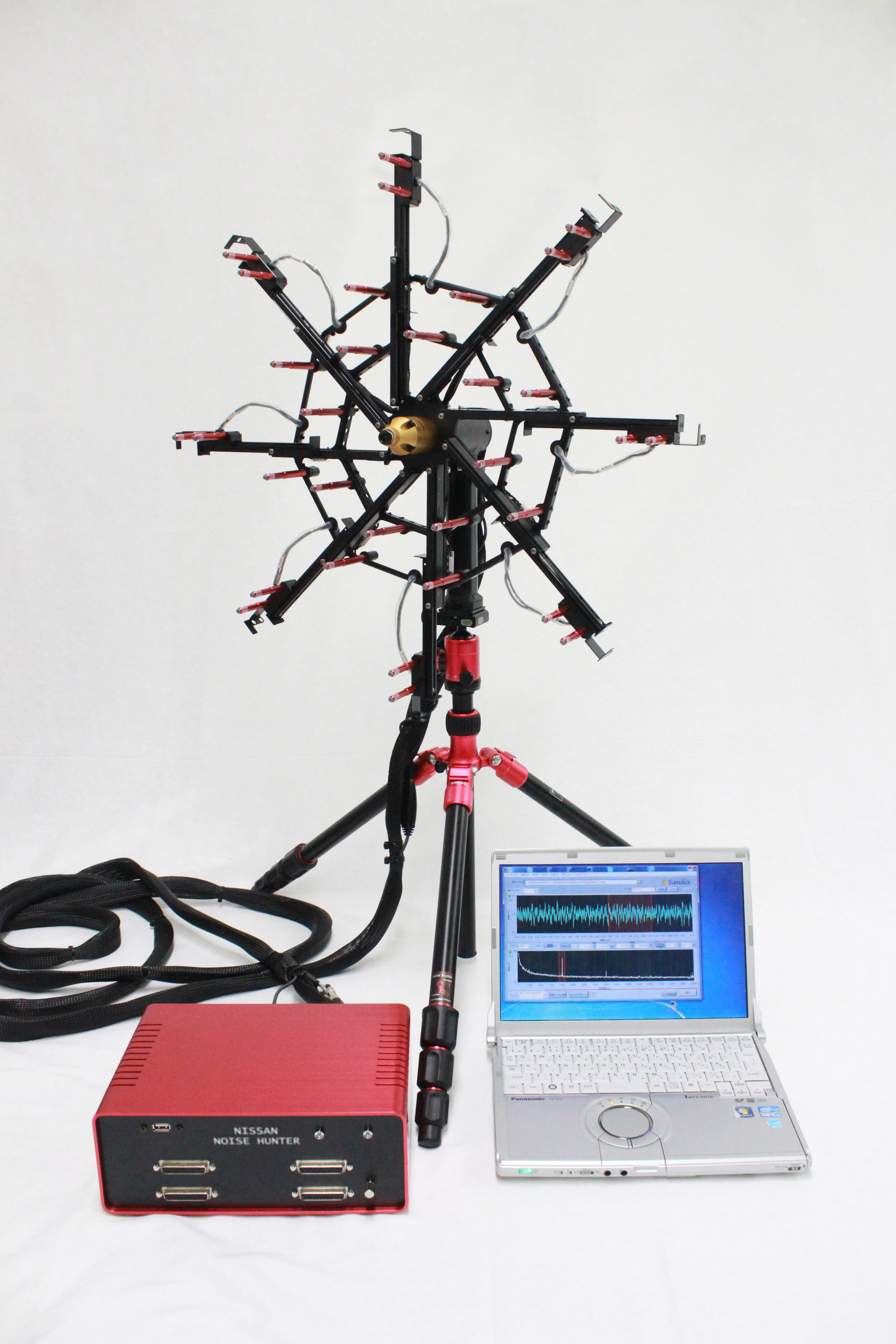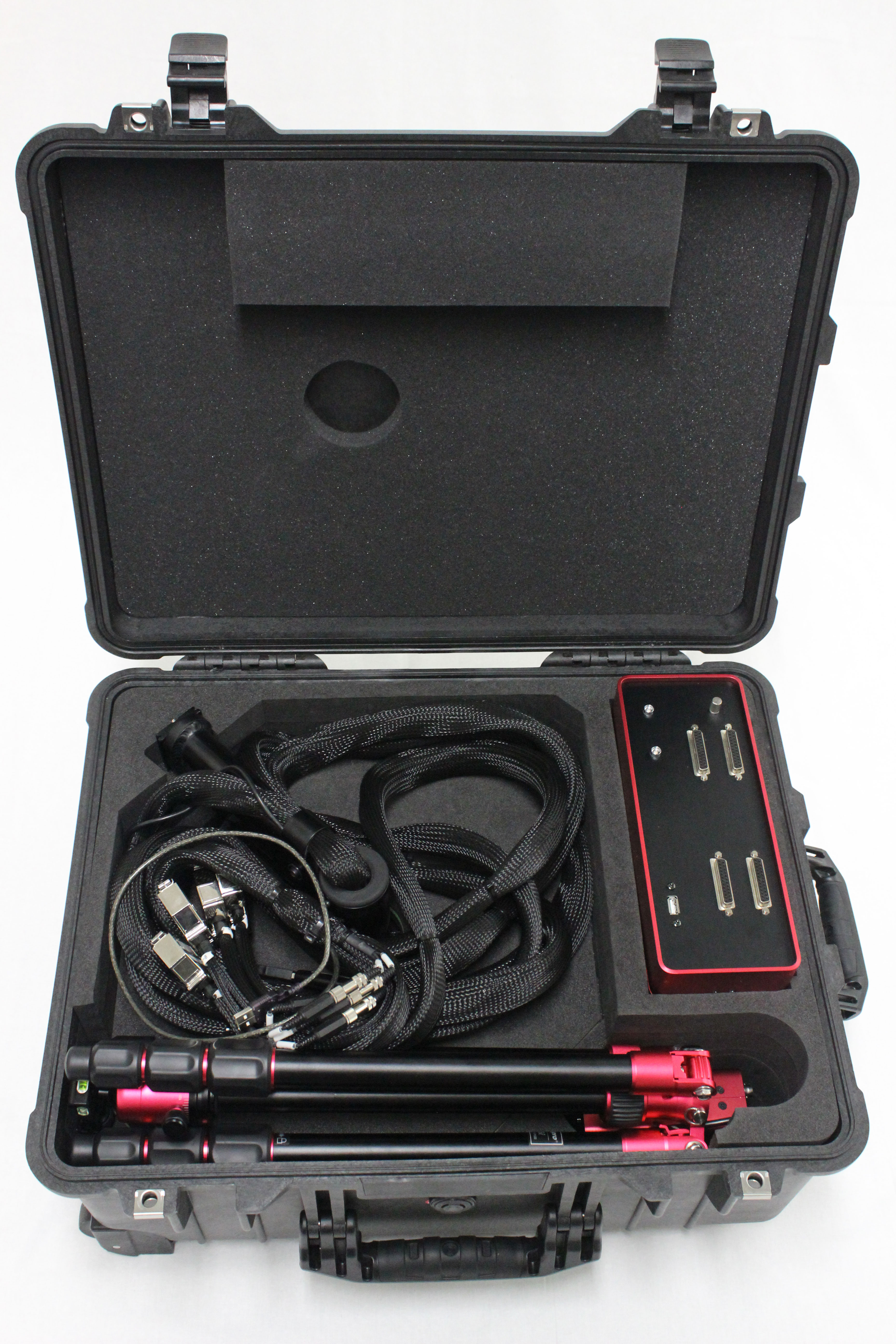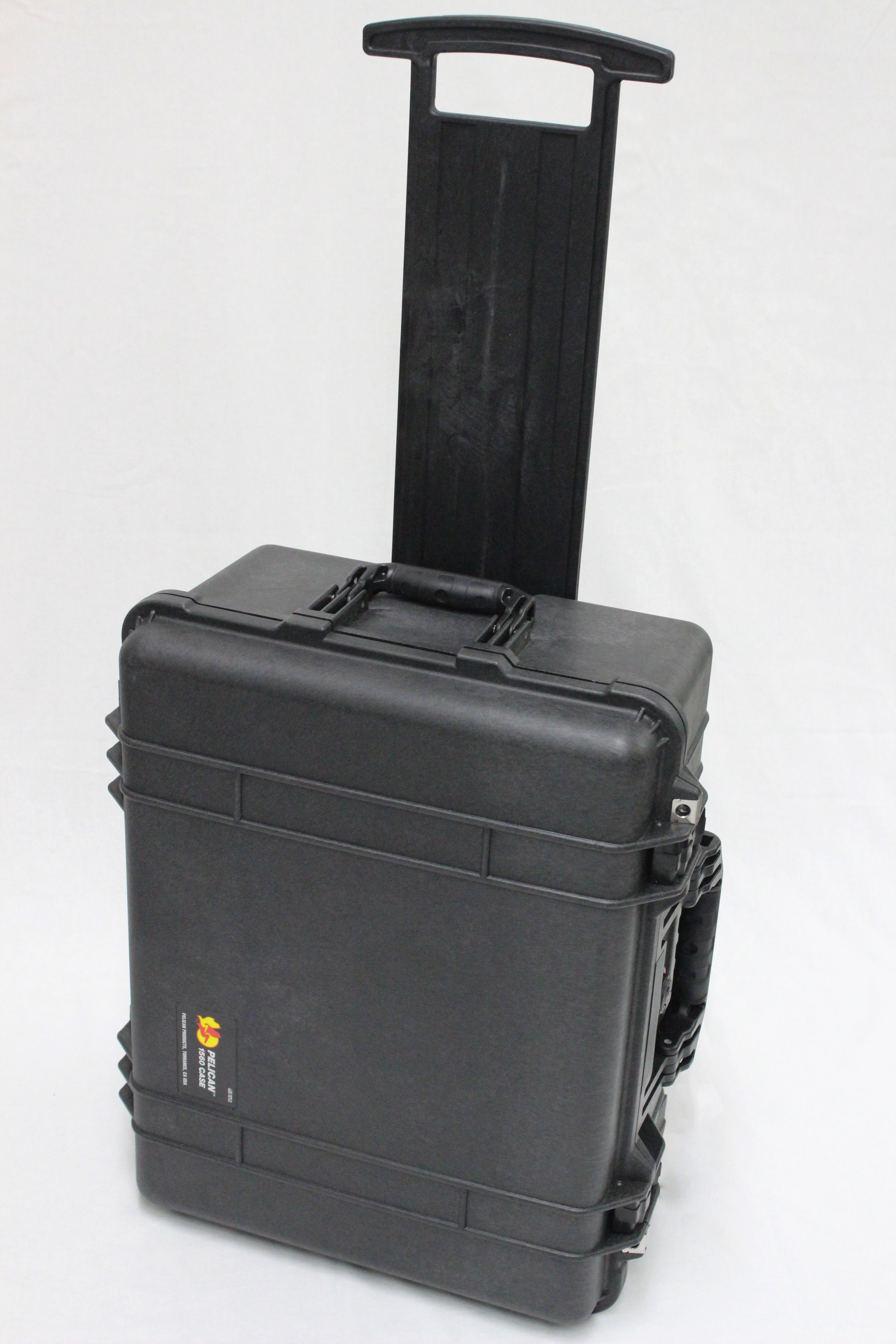 Microphone array
The array with multiple microphones is expandable to focus on the specific sound frequency range and improve the solution.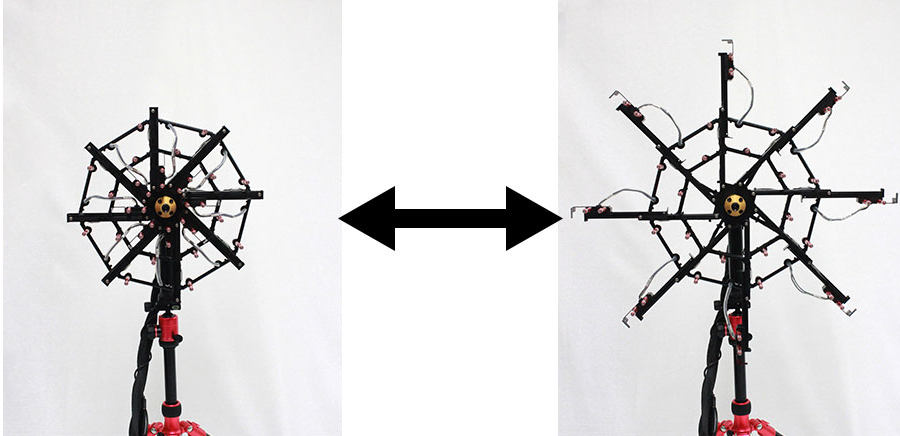 Software
Operation processing software is simple, and can get results easily.
Measured data can be put the title and stored in the PC, so data will be recalled later and can be analyzed in the laboratory desk.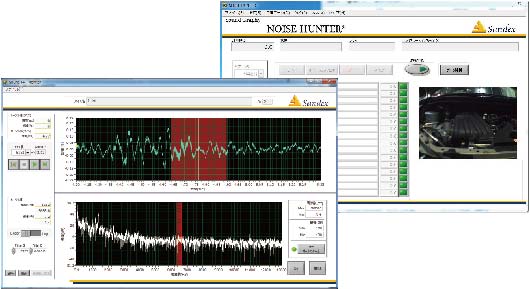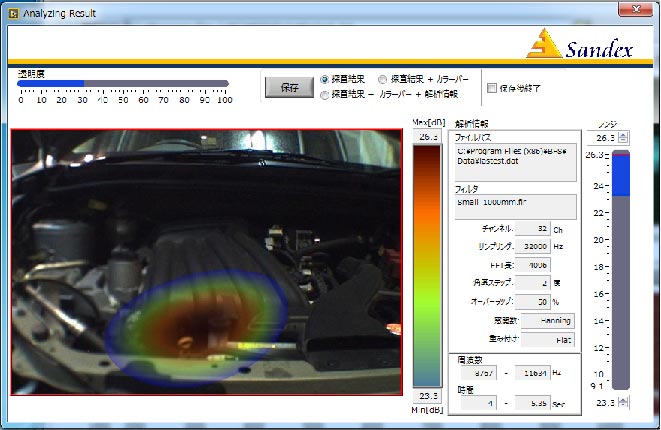 Specification
Noise Hunter® Software
Spatial Processing Method
Beam Forming
Measuring Physical Value
Sound Pressure
Sound Frequency Range
500Hz~12kHz
Distance of Measurement(mm)
300mm or more
Data Storage
HDD
Display Method of Analysis
Sound Pressure Contour Map Matching on Picture
Analysis Range
Arbitrary Timing and Frequency
Data Analysis Area
598x432 pixels (equal to azimuth ±28deg, elevation ±20deg)
Back Ground Picture
Automatic Shooting
Playback
Available (with/without BPF)
FFT Processing
Available for each channel
Engine Rotational speed analysis
Optional Item(rotation pulse input meter)
Filter
Narrowband
Sound Pressure Contour Map
Automatic/Manual Maximum and Minimum level
Data Format
*.jpg and original format *.dat
Volume of Data
Approx. 8MB per second
Recording time
Depends on the HDD capacity of the PC.
Real-time Display
Unsupported
| | |
| --- | --- |
| Input Interface | |
| Data Conversion Unit | Real-time A/D Converter |
| Number of Microphone Input | 32chs |
| Input Type | Single End AC Coupling |
| Frequency Specification | 20Hz~20kHz |
| Dynamic Range | 100dB |
| A/D conversion type | All channels Simultaneous Inversion |
| A/D resolution | ΔΣ24bit |
| Sampling Frequency | 32kHz |
| Buffer Memory | 64MB |
| External Input (OP) | 1ch (pulse input only) |
| PC Interface | USB2.0 |
| Cable Length | To array : 5.2m, To PC : 1m |
| Operating Environment | 0~50℃ |
| Dimensions/Weight | W:260mm×D:180mm×H:105mm/2.3Kg |
| Power Supply | DC12V : AC100~240V AC adapter or Mobile Battery(OP) |
| Others | Fanless, direct data save |
Recommended PC Specification
Operating system
Windows7 64bit(Recommended )
CPU
intel CORE i5 or more
RAM
4GB or more
HDD
256GB or more (Around 25GB for software installation)
| | |
| --- | --- |
| Array Microphone | |
| Shape | Original Flat Surface Array (expandable) |
| Number of Microphone | 32chs |
| Type of Microphone | Free Field φ4.75mm Microphone |
| Frequency Specification | 40Hz~15kHz(±2.5dB) |
| Camera | 1/3"CMOS color camera (640x430) |
| Dimension | φ300mm or φ600mm (expanded) |
| Weight | 3.5kg (including camera and cables) |
| Cable length(total) | 5.2m |
| Others | Expandable Array for focusing on the Target Frequency Range |